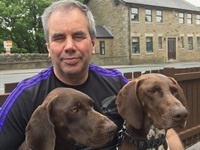 What is in a good Dog Friendly Pub/Restaurant?
As dog owners, we love to socialise our dogs out and about after a walk. Although Southport itself, does not offer a lot in the way of dog friendly establishments, there are a few around, and we have put together this list of pubs we have either visited or ones recommended on the Doggie Pubs app which you can download to your smart phone.
Some of these pubs we have not tried yet, as once we find a good one, we tend to return there.
You can also google dog friendly pubs and get a list to assist you.